Accomodation for all participants will be divided between the two hotels Park Hotell Vossevangen (conference venue) and the historic Fleischer's Hotel situated right next to Vangsvatnet lake. Both hotels are within a 2 minute walking distance from each other and the train station, and are within a 5 minute walking distance from the city centre of Voss.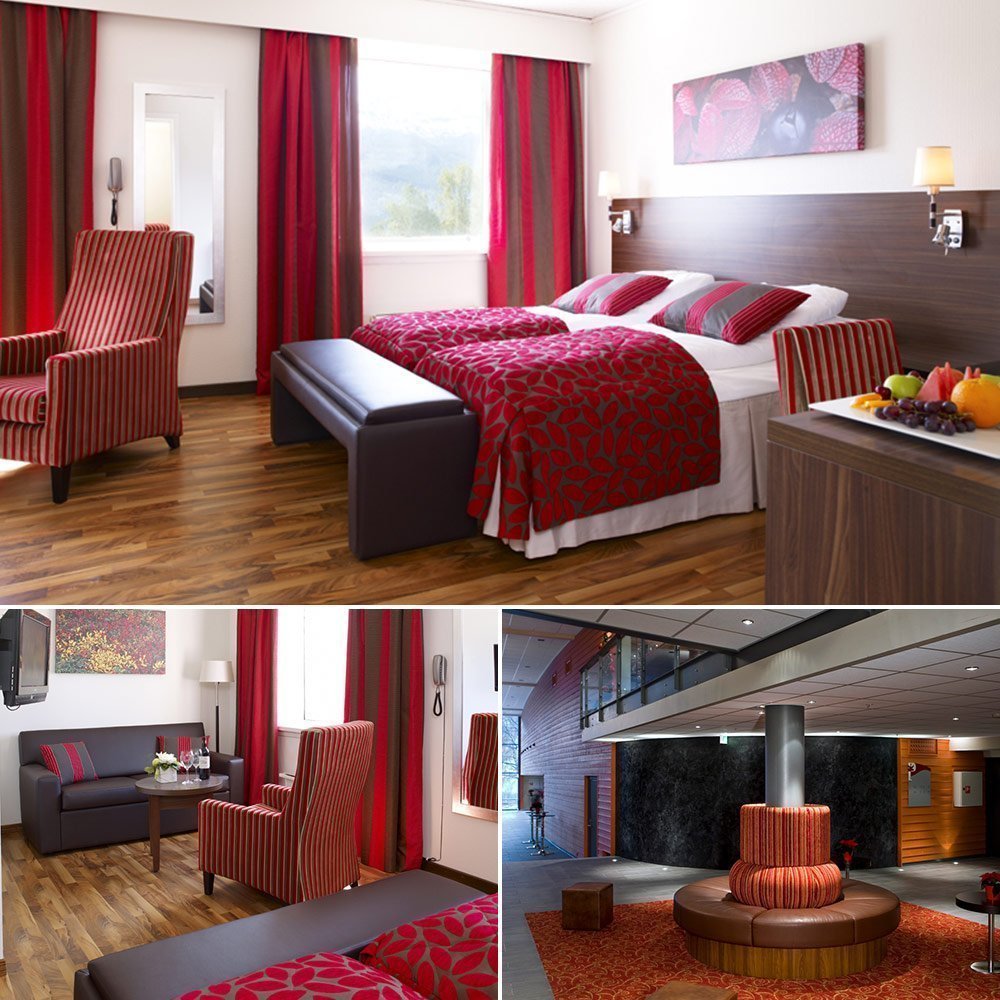 We will dine and wine at the conference venue, Park Hotell Vossevangen. The in-house Restaurant Elycee is famous for its fantastic selection of wines and good food. After dinner, especially interested guests can book and attend a visit to the wine cellar followed by a wine tasting session held by the hotels sommelier, join for a beer tasting in collaboration with Voss Bryggeri or you can enjoy a drink in the bar area next door.
Voss is famous for its extreme sports activity and skiing. Right next to the hotel Voss Resort has opened a gondola taking you directly from the city center to the ski resort area at Hanguren. Take the gondola just for the view, for some cross country skiing or downhill skiing. If enough people are interested there will also be possible to try some "in-door skydiving" in the winds of Voss wind tunnel!